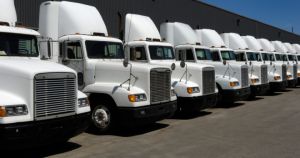 Complete Fleet Truck Insurance Solutions in Carlsbad, San Marcos, San Diego County, CA.
Introduction
Managing a fleet of trucks in Carlsbad, San Marcos, San Diego County, CA. comes with its own set of challenges and responsibilities, including ensuring that your entire fleet is adequately insured. This guide explores fleet truck insurance options available through San Diego Trucking Insurance.
If you require personalized advice, call us at 760-603-1100, or click here -

Why Specialized Insurance for Fleet Trucks?
Fleet trucks operate under unique circumstances, requiring more than just individual truck insurance. Interested to see what San Diego Trucking Insurance can offer you? Give us a call at 760-603-1100.
Fleet Vehicle Coverage
Insurance coverage for every truck in your fleet, protecting against damages, theft, and more.
Employee Coverage
Ensure the well-being of your drivers with our tailored driver coverage options.
Liability Coverage
Get protection against legal and medical expenses in case of accidents or other incidents.
Types of Claims Covered
Our fleet truck insurance plans can cover a multitude of claims, including:
Collision Damage
Equipment and Cargo Damage
Employee Injuries
Third-Party Injuries
Property Damage
Cost Factors
Various factors can influence the cost of insuring your fleet, such as the number of vehicles, their condition, and the driving records of your employees. For a specific quote, don't hesitate to call us at 760-603-1100.
Getting Started with San Diego Trucking Insurance
To initiate the process of insuring your fleet, speak to our experts at 760-603-1100 for tailored solutions.
Conclusion
Insuring your fleet of trucks is a complex but essential aspect of fleet management. With San Diego Trucking Insurance, you can be confident that you're getting comprehensive coverage suited to your needs. To find out more, contact us today at 760-603-1100.
If you're prepared to proceed, you may complete our online quote request form.